general
jeep wrangler price in uae 2022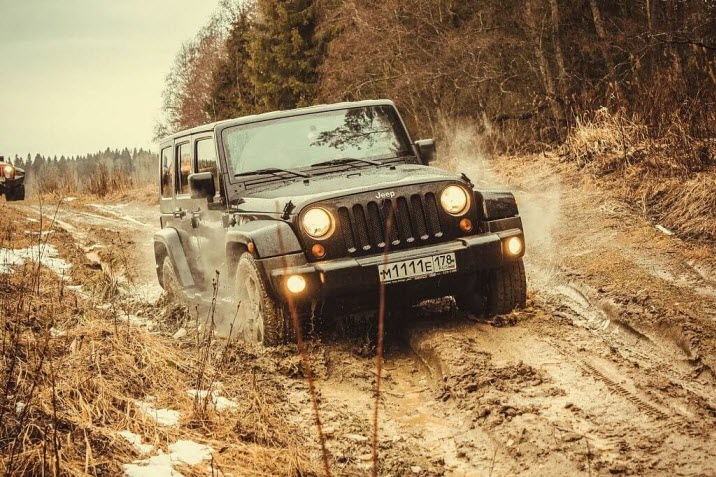 Let's all agree, you know a Jeep when you see one, it has this unique design that is very catchy, and throughout the years Jeep broke the code and did provide a car that looks super cool, has everything you need for a perfect drive, and most importantly, safe!
If you're a Jeep fan, you surely know that Jeep Wrangler is the most famous car Jeep ever made, it is as people say Jeep's "Halo", if you're interested in the Jeep Wrangler price in UAE, we will be covering the price, some of the most important facts, and why it should definitely be your future car.
Jeep Wrangler first version was produced back in 1986, was called "Jeep Wrangler YJ", it was then followed by 3 more generations, most recent one is the "Jeep Wrangler JL" was produced in 2008. And looking through the 4 generations, you can see how Jeep developed a car from being a model made for military service (fun fact they used to call it "wartime limousine"), to a car that is now one of the most unique cars worldwide!
When it comes to safety, we have to say that because the "Wrangler JL" is relatively new, it hasn't gone through all the safety tests yet, but we can agree that this Wrangler is still considered the safest vehicle in all generations given the following safety features:
Driver Air Bag
Passenger Air Bag
Front Side Air Bag
Rollover Protection System
Front Tow Hooks
Traction Control
4-Wheel ABS
4-Wheel Disc Brakes
Brake Assist
Electronic Stability Control
But it is safe to say that the older generations have gone through the IIHS and NHTSA tests before they were admitted as safe off-road SUVs. Also, it's no secret how the selling rate for this car increased over the years, and that's only thanks to how Jeep is always working to provide better features in each produced generation.
Jeep Wrangler Prices 2022 in UAE
Now let's talk money! We have mentioned below the current prices for some of the generations and versions of the Wrangler that might be of your interest in the UAE:
Jeep Wrangler 2021 versions prices
Jeep Wrangler 2021 3.6L V6 Sport (2-Door) AED 144,900
Jeep Wrangler 2021 3.6L V6 Sahara (2-Door) AED 176,900
Jeep Wrangler 2021 3.6L V6 Rubicon X (2-Door) AED 192,900
Jeep Wrangler 2017 versions prices
Jeep Wrangler Sport 2017 AED 57,800 – 77,000
Jeep Wrangler Sport Mohawk 2017 AED 87,900 – 88,300
Jeep Wrangler Sahara 2017 AED 91,100 – 96,300
Jeep Wrangler Rubicon 2017 AED 93,100 – 96,300
Jeep Wrangler Rubicon X 2017 AED 105,900 – 106,200
Of course there are yet more facts and features that would never fit in one article given the incredible history of Jeep, but now you know more about the Wrangler generations, and the more you read about it the more you can see that Jeep has walked down the line of offering people the features they expect alongside the safety and comfort they're pleasantly surprised by.