Travel
things to do in dubai new years eve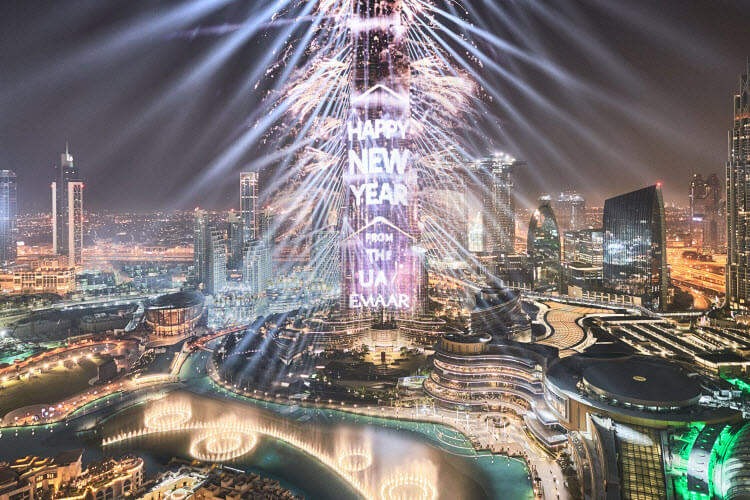 The numbers of tourists in Dubai this year until October, was 4.88 million visitors compared to 5.51 million visitors through the whole year. So, it is expected that the numbers this year will definitely go higher specially with the Christmas celebrations and the New Year's Eve.
Dubai is well known of its night life, and this is one of the things that makes it the perfect place to spend the New Year's Eve at. The fireworks at midnight will be all over the sky and being launched from the famous buildings in the city.
Dubai is also known to be one of the busiest cities during this time of the year. So, you better get prepared from now and try to find somewhere not fully booked yet to enjoy the New Year's Eve celebrations.
In the next few lines, we will introduce some places that will make this night different than any other night.
Burj Khalifa
The most famous and tallest building has one of the most amazing fireworks show. It is being done in a different style and a unique way that cannot be missed. There is an application to be downloaded and fill a registration form to get your QR code and you will be directed to the perfect location. The location could be (The Dubai Mall – Address Downtown – Dubai Opera – The Dubai Fountain – Address Dubai Mall – Vida Downtown). Be sure to register first in order to have access to one of these amazing places
The Address Downtown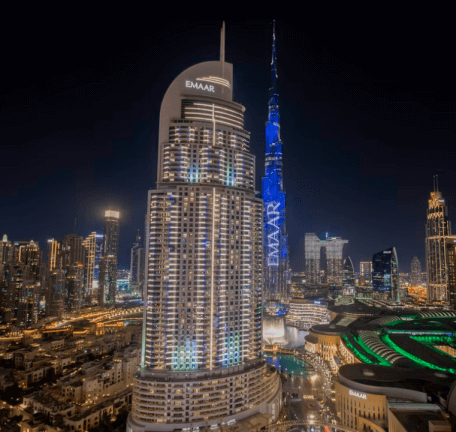 (The Garden Rest.)
Enjoy your fancy dinner and lovely drink while having a such a great view of Burj Khalifa and the dancing fountain and witness the awesomeness of the fireworks show of Burj Khalifa during midnight.
moving to live concerts, and who does not enjoy a live performance from the best Arabic singers.
Festival City Mall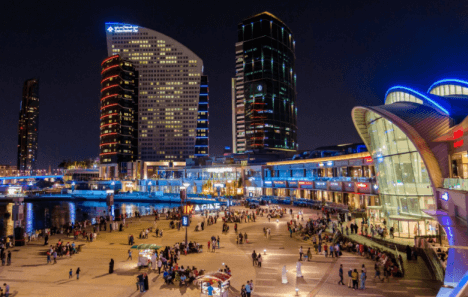 For shopping lovers, you might enjoy your day shopping, eating and having fun and end it in a magical way watching Burj Khalfa fireworks by midnight. Also, you will need to book your place in the mall to secure a spot to see the celebrations.
Dubai Frame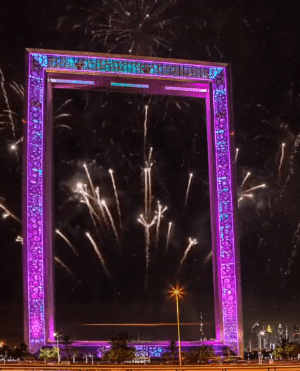 Dubai Frame is one of the amazing and creative landmarks. And they are getting ready to show some greatness in NYE. The 3 minutes fireworks show is ready to be launched and to lighten up the sky and will be followed with a laser show. Dubai frame is offering you to watch the show from its terrace, and you may book your spot from the website.
Picnics
A family picnic is the quality time you need for your beloved ones. It could be in a garden, on the beach or in the desert during a safari trip. And we will introduce to you some of the nice places to have your picnic.
Picnic on Kite Beach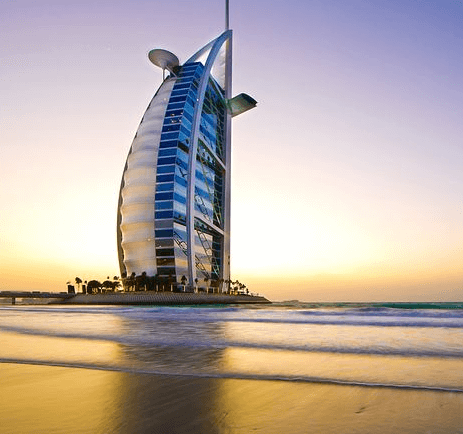 Catching the sunset while the sun is hiding behind the water and getting ready to lighten somewhere else, is one of the best moments you can enjoy on such a special day. Enjoy your day there and end your night watching the beautiful show of Burj Al Arab' fireworks.
Desert Safari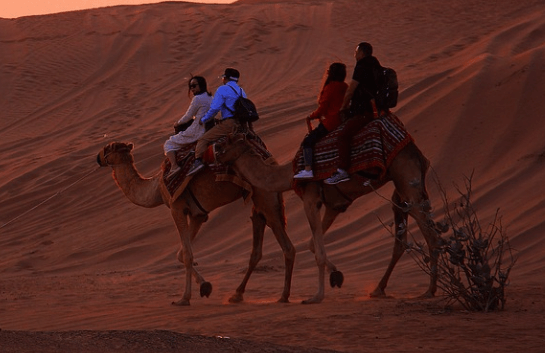 Enjoy a magical Arabian night and meet Bedouin culture and traditions in a safari in the desert. You can taste the Bedouin tea and ride a camel and let your kinds have fun with sandboarding.
Global Village Dubai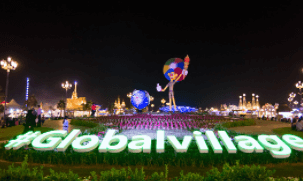 Instead of counting down before midnight only one time, we are giving you the chance to make the count down 8 times with different 8 time zones. It starts with Australia local time and goes to Philippines and Russia.
Circus Party in Vida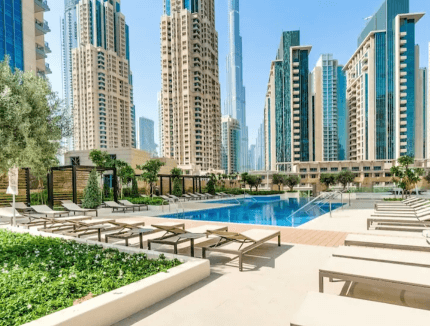 Circus parties are always nice and enjoyable. Enjoy with your family an amazing circus show that you will never forget. The event takes place at Vida Downtown Dubai.
Since we would love to satisfy all tastes, in the next lines we will introduce to you some of the gala dinners that you can enjoy in NYE.
Atlantis Dubai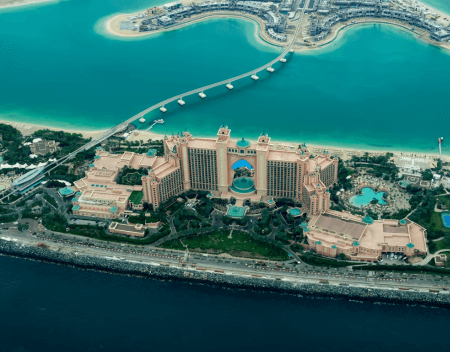 Start your dinner with canapés, caviar and a lovely soft drink of your choice. while listening to Robbie Williams. Then end it with magical fireworks show. So, if you are a party guy, then you should not miss this one. In case your stay is not at Atlantis, then you will need to be there few hours early or might be stuck in traffic.