Travel
umm al quwain tourist spots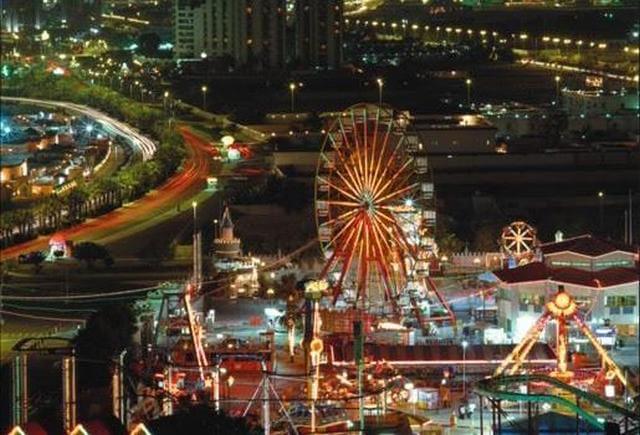 The Emirate of Umm Al Quwain is one of the most important tourist cities in the Emirates, which is one of the smallest emirates in terms of area. It is located on the coast of the Arabian Gulf, and is one of the oldest places for diving in search of pearls.
Umm Al Quwain tourist spots
Dreamland Aqua Park
Dreamland Aqua Park is characterized by providing a wide range of entertaining water games that are suitable for children and adults, and is full of various restaurants, including Arabic, Spanish, Chinese, Indian and many others, and includes parking for more than 2,000 cars.
Umm Al Quwain Corniche
One of the most enjoyable places in the Emirate of Umm Al Quwain, it is a beach dedicated to sailing, water skiing, swimming, as well as diving and surfing, as well as walking in the desert lands to learn about wild creatures, sea birds, and aquatic animals that live in their natural environment, which gives the Corniche a charm and unique look.
Happy Land Umm Al Quwain
Umm Quwain is one of the important entertainment and educational cities, as it includes a wide area for the most beautiful children's games, in addition to activities specialized in scientific and intellectual discoveries.
Umm Al Quwain Marine Club
The UAE enjoys a natural diversity of marine life, so Umm Al Quwain Marine Club was established in 1984 on an area of 333,000 square meters with the aim of developing this wealth, by producing artificial larvae and adding them to the coasts, marine reserves and mangrove areas.
Umm Al Quwain Museum
Umm Al Quwain Museum is one of the most important places of tourism in Umm Al Quwain, which carries a lot of history for this ancient city, which dates back to 1768.
Umm Al Quwain Islands
The emirate of Umm Al Quwain is characterized by green islands that express the beauty of nature, and includes a group of wonderful lakes, separated from the road by a series of streams surrounded by mangrove forests with dense trees in a fantastic view.
These islands support a wide range of recreational activities, including water sports and sailing in small lakes on board one of the various boats, to enjoy your tour of these islands, which are one of the most wonderful tourist destinations in Umm Al Quwain.
Aquarium
It is one of the best tourist places in the Emirate of Umm Al Quwain. The aquarium is located near the new port and is part of the Marine Research Center, which takes you on an enjoyable journey in the depths of the sea to discover and learn about diverse marine organisms and fish of various types and cheerful colors, you will enjoy the fun and calm through your tour in the aquarium.
Umm Al Quwain Motor Club
Umm Al Quwain provides tourism and entertainment activities for all tastes, and for lovers of cars, racing and speed, the Emirates Motor Club is one of the most famous landmarks in the Emirate of Umm Al Quwain and the best destination they can visit.