Travel
Things To Do In Yas Island Abu Dhabi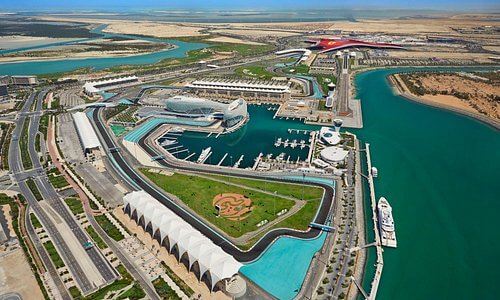 In the United Arab Emirates occupying 25km of land, lies one of the most famous leisure islands.in 2009 gained its reputation after hosting Formula One Abu Dhabi, and it even won the title of the wold's leading tourism project.
The Island is known of its different attractions that will guarantee finding any activity that crosses your mind. You will reach your top level of excitement of your life. It makes it a wonderful destination that you wish you would come back someday. A place where you can dine, chill, go shopping, and have fun in all possible ways.
In the next few paragraphs, we will list all amazing attractions on the island.
Ferrari World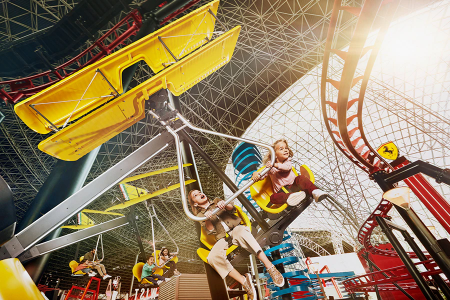 Where the fastest Roller Coaster in the world is located. during a 240Km speed trip of Formula Rossa you will reach a high level of adrenaline it might the highest level you will ever reach. The roller coasters are already breathtaking but imagine yourself riding the fastest one in the world. In 2007 this great indoor theme park was built and opened to public in 2009 to be the first Ferrari themed park in the world. The park also provides entertainment rides and games for the rest of the family members and the children, providing suitable Ferrari themed challenges.
Yas Water world

Only few minutes away from Ferrari World, lies another great place. The one of a kind Yas Waterworld.
it contains 45 different slides and games, so your fun time is 100% guaranteed. The variety of options there makes you enjoy a day full of positive energy when you let out all repressed energy inside.
The theme of the park is bases on story of The legend of The Lost Pearl which was developed specially for the park. And the design of the park is inspired from the Arab historical architecture. Yas Water world provides different kinds of water games. Some of them are adrenaline games and some others are adventure games.
Warner Bros. World Abu Dhabi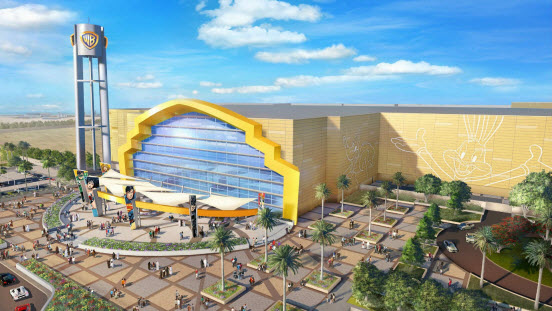 Built by Miral Asset Management and opened to the public in 2018, Warner Bros World Abu Dhabi is one of the most fascinating places you would love to visit. It has the same idea of Disney world.
If you are DC fan, then you need to know that Gotham City and Metropolis are waiting you to visit them, among another four cities inspired from WB works (Cartoon Junction, Bedrock, Dynamite Gulch and Warner Bros Plaza).
So, put on your Jim Gordon outfit and get ready to help Batman defend Gotham.
CLYMB Abu Dhabi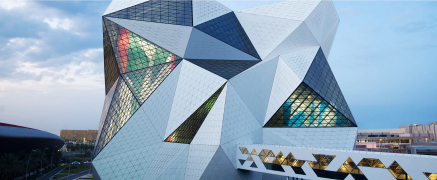 Did not you ever had that feeling when you wish you can jump off a plane and enjoy a sky diving experience? A lot of people hope they can do this but maybe they did not have the chance yet, or they are frightened to be flying in the sky. If you are either one of both types, CLYMB is your place.
Feel the experience of flying with high adrenaline and joy level. CLYMB has biggest indoor flying chamber in the world. You are definitely in a special place. Also, if you have children with you, they can enjoy the same experience in the Junior Flying Club which makes it a family place to visit.
Yas Marina Circuit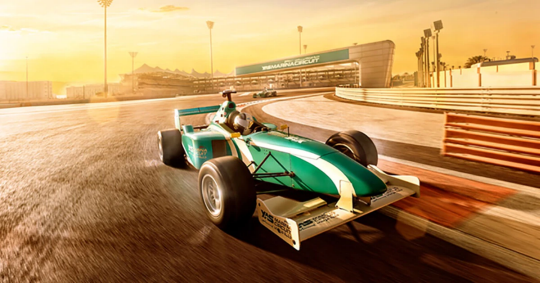 With a 60,000-seat capacity and 161.9 ha, the circuit was approved to hold Formula One races in 2009. And it is the second Formula One track in middle east. The circuit hosted a lot of famous world class races.
When the track was first under development, a lot of practicing sessions were held hosting famous Formula One drivers like Nico Rosberg, Fernando Alonso, and Giancarlo Fisichella.
Yas Marina Circuit was designed by Hermann Tilke with a construction cost of 893,000,000 EUR. And this number is to imagine how big and world class the circuit is.
Yas Links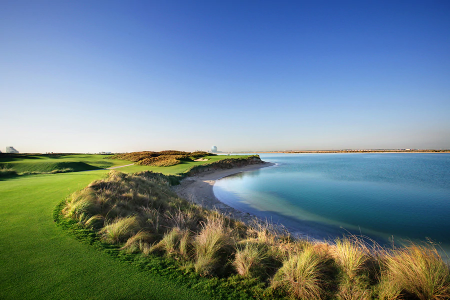 Designed by Kyle Philips and ranked as number 48 out 100 greatest golf courses according to Golf Digest, and number 60 out of 100 according to Platinum Clubs of the world. The amazing golf course consists of 18 holes, and it hosted 2019 Special Olympics World. Also, it has been announced recently that the course will host ABU DHABI HSBC CHAMPIONSHIP in 2022.
 Yas Links also contains a restaurant, golf club, gold Shop, Pool Area, and meeting and conference rooms for events.
Yas Beach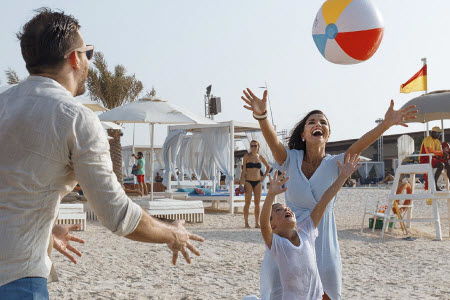 White sand, sunrays, and fresh air is what needed for you to feel reborn again. And what better place to have all this than Yas Beach with its crystal water and beautiful mangroves. And if you get hungry after swimming you may look for on the food kiosks or and o the restaurants available. And enjoy your sunshine drink on the beach resting your mind.
Parties
Now after a funny or a chilling day a party is what you need to spend more energy and have more positive power. If you are an indoor party fan or our door party fan, we have both options available, as we have DU Arena and Etihad Arena, and we will get to their details in the next two paragraphs.
DU Arena
Located in Yas Bay and opened back in 2009, the formerly known as Yas Arena can holp up to 35,000 audience. Which makes it one of the biggest outdoor concert theaters. DU Arena hosted a lot of famous singers such as Beyoncé, Shakira, Linkin Park, Nickelback, Eminem, Rihanna, Andrea Bocelli, David Guetta and Armin Van Buuren. The name of the arena has changed in 2012 from Yas Arena to DU Arena. And Du is known as one of the largest telecom companies in the world.
Etihad Arena
After Etihad Airways bought the name rights of the Arena, its name changed from Yas Bay Arena (the initial name during the construction work) to be Etihad Arena. To become today the indoor arena that has a capacity of 18,000 audience.
The opening of the Arena has been delayed because of Covid-19 pandemic. It was supposed to open to public back in 2020, but then it opened in January 2021 and UFC on ABC: Holloway vs. Kattar was the first event to be hosted in the arena.
And during this month of October 2021 the UFC Championship will be back with a new show on the 30th .
Yas Mall
After visiting all the previous activities and attractions, you might have little power in new to do some shopping. Yas Mall is one of the largest malls in Abu Dhabi. Yas Mall is a 235,000 square meters of shopping area and restaurants and other activities. Opened to public in November 2014 alongside with the Formula One Grand Prix season finale and what perfect timing that is to open while such an event is going on.
The mall also hosts a lot of events to attract more shoppers like Yas Gaming Festival, and Modest Fashion and Beauty Weekend. And it also won so many awards making it one of the most successful shopping malls in UAE.
Where to Stay
This question is frequently asked by all of us when we go to a new city, and we do not have a favorite place of stay yet. So, we brought you a list of the available hotels on Yas Island along with their numbers so you can make your reservations.
-Crowne Plaza Abu Dhabi Yas Island
-Staybridge Suites Abu Dhabi Yas Island
-Radisson Blu Abu Dhabi Yas Island
-Park Inn Abu Dhabi Yas Island
-Rotana Yas Island
-Centro Yas Island
-The WB Abu Dhabi (Located inside WB theme park)